About the lab
Development of the quantum optical experimental methods led to rapid growth of new communication and information processing technologies. Quantum Optical Technologies lab team works on cutting-edge challenges in quantum cryptography and communication, physics of cold-atom interaction with light, integrated quantum photonics and quantum state engineering and tomography.
The lab comprises several facilities conducting experiments in fiber-optic and aerial quantum communication, holographic atom traps and single atom manipulation, femtosecond laser waveguide writing of complex integrated circuits and quantum state of light precise preparation and testing.
The lab is now a part of the Quantum Technology Centre founded in Lomonosov Moscow State University in 2018.
Head of the lab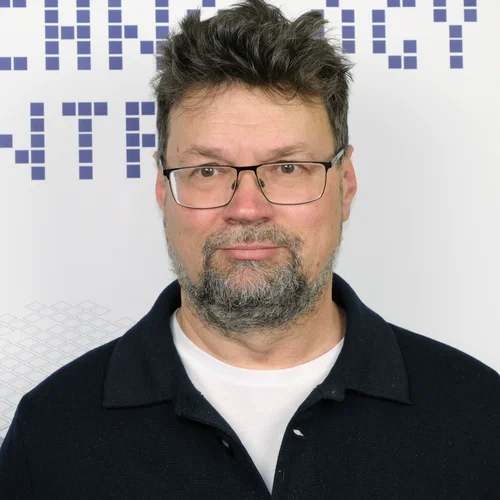 Sergei Kulik
Professor
Recent events
Quantum Technology Centre seminar #65.
RF Integrated-Optical Modulators for Quantum Key Distribution
Speaker(s) : Viktor M. Petrov (ITMO University)
Date : 13 July 2021
Time : 15:00
Venue : On-line ZOOM conference
Quantum Optical Technology Lab seminar.
Femtosecond laser writing technology of waveguides for the purpose of creating quantum optical computing elements
Speaker(s) : N. Skryabin
Date : 07 July 2021
Time : 15:00
Venue : CCP MSU, small conference hall
Quantum Technology Centre seminar #64.
Hong – Ou – Mandel interference and quantum entanglement of photons on a coupled waveguide beamsplitter (in Russian)
Speaker(s) : Dmitry Makarov (Northern (Arctic) Federal University)
Date : 06 July 2021
Time : 15:00
Venue : On-line ZOOM conference
All events →
Lab movie
How to find us
Address:
Moscow, Russian Federation
119991, Leninskie gory 1, bld. 35 and bld. 62